Colorado Springs Realtor®
Courtney Smith
Meet Courtney Smith! 🌟 A true native, Courtney Smith, was born and raised in Colorado. Growing up, she has always loved her beloved State. She attended UCCS here in Colorado Springs and upon graduation worked at Hewlett-Packard in IT Sales. Once the Smith family bought their first house though, Courtney knew she wanted to be in real estate! Obviously Sales was the common thread and being successful in one industry was a natural jumping board into the next. She's been helping buyers/sellers/investors with their real estate needs since 2009.
Easy to talk to, funny, charismatic, caring and highly intelligent, Courtney is the complete package! Managing her successful real estate career with the support of her husband while car hauling three children to school and various sports activities every day, they value their down time tremendously. As a family, they love to explore…hiking, biking, fishing and ALL the Colorado things! Courtney also loves to travel, play golf, cook, eat great food and drink fabulous wine! (I mean, seriously…who doesn't love all those things?! 😉)
Experience that includes a diverse background in residential home sales and investment properties, AND she likes to have FUN?! So call her today to see how she can help you buy, sell or invest in real estate!
What People Are Saying
See the kind testimonials Courtney's clients have to saying about their home buying and selling experiences.
Full Real Estate Services
with Additional Concierge Services
Complimentary Pre-Listing Services
Onsite staging consultation

Professional home cleaning

High resolution photographer and videographer

Custom YouTube website

Consultation and 3 hours of organizing/packing/downsize assistance with Grace Hall of Grace to Organize (Professional Organizer) 
Pre-Purchasing Services
Personalized search with immediate results
After hours support
Professional cleaning services prior to move in
& more!
New Partnership!
Courtney's Clients now receive 10 hours of FREE in home professional childcare! Use these hours to house hunt, pack, unpack, or just run those last minute uninterrupted errands! Call for details 719-351-6739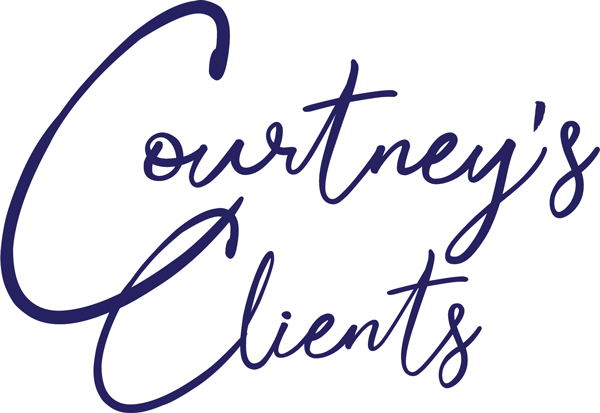 "I would highly recommend Courtney. She was very responsive and went above and beyond to meet our families specific and unique needs. She is family oriented and even stepped up to lend a helping hand with my crazy kiddos. I look forward to working with again in the future!"
Emilee
"I have been involved with 8 real estate transactions either buying or selling a home, and working with Courtney stands outs from all of these experiences. Specifically, she helped me sell a home and during the process she consistently found ways to market the home effectively, tracked results, modified as needed, and kept me informed every step of the way. She looked for every angle to help me save money along the way and was more than willing to go the extra yard to help (she painted my front door for me before our first open house). Bottom line, Courtney was the consummate professional who helped me get the most value for my home, and made the experience painless along the way. I highly recommend working with Courtney on your next home sale or purchase!!"
Alice
"Courtney helped me purchase my last home and I would recommend her to anyone looking for a real estate professional. She worked extremely hard to help me find the perfect home for me and my family, kept me up to date on where we were in the process at all times, was extremely responsive and was always focused on meeting her client's needs (not her own, which was refreshing). Once we found the right home she negotiated a price that we even better than I could have expected. After my experience with Courtney she has a client for life and I would definitely recommend her to anyone looking for a real estate agent."
Sara
"Courtney is AMAZING! Not only was she a patient and proactive agent for us when we were buying our home in 2017, but she has continued to be an invaluable resource to our family. When the Aug 2018 hailstorm hit the Broadmoor Bluffs neighborhood, Courtney was the first to text us to ask if we were okay. And when I expressed concern about the damage to our house, she immediately gave us the name of an outstanding general contractor to help us through the repair process. Courtney made our move to Colorado Springs so much better than we could have imagined."
Jessica
"Courtney is great to work with she will spend the time and effort to make sure you find a home you will love. She is very dedicated and hard working. I highly recommend her."
Alice
"Courtney was absolutely amazing as our agent and facilitating our move
cross-country. I can't believe how quickly she found an amazing house that fit all of
my family's needs and how seamless Courtney made the entire process for us.
Everything went exactly as planned with virtually no hiccups and we closed right on
time! I highly recommend anyone moving to the springs to secure Courtney as your
agent."
Brittney
First Time Home Buyer
"Courtney was amazing to work with! In such a competitive market she found exactly what we needed in a starter home within our budget. We couldn't be happier! She found the house for us and acted quickly. We only had to submit one offer and everything came together very smoothly. Courtney is also very well-networked in this community and found us reliable resources for every need. It is immediately apparent that Courtney is passionate about what she does and celebrates making your dreams come true. We would highly recommend Courtney for a friendly, professional, and easy experience buying a house!"
–
Kalene, 5 Stars
Place of Peace
"I was in a tough time in my life. I believe she was aware of this and help secure a place of peace for me. For this I will always be grateful. I highly recommend her.
Thanks Courtney!"
– Paul, 5 Stars
Leave A Review
Please kindly copy & paste your testimonials to these links below. Thank you for taking the time to review my Real Estate business.
Broker Associate, Realtor®
CourtneySmith@6035realestategroup.com
512 W. Colorado Ave. Colorado Springs, CO 80903
CourtneySmith@6035realestategroup.com
512 W. Colorado Ave. Colorado Springs, CO 80903
Ready To Get Started?! Me Too!
I'm here to help you with all of your home buying and selling needs.